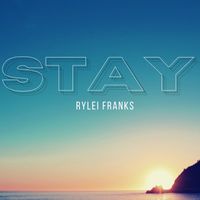 One cold January day back in 2015. I got an email from the tv show The Voice saying that I was accepted into the second round of auditions and needed to be in LA to try out the next weekend. I booked a ticket and flew down. Lucky for me my dad was living in Santa Barbra. He picked me up and took me to the audition at the Lakers Stadium. Unfortunately, I didn't make it to the next round. Later that day, my dad took me to the pier at Santa Barbra and we walked the beaches. You see the oceans in Washington are nice but they're cold and kind of eerie to me. The ocean in Santa Barbra seemed so inviting in the bright warm sun. The next day on my flight home I started writing the song Stay. To be honest, I had actually forgotten about it. It wasn't until I got crazy bored during quarantine that I went through my old song journals and rediscovered it. Playing It was like visiting an old friend. The chords, the words, it was like a time machine. I was instantly transported back to Santa Barbra sitting on pier drinking a flight of beer as my dad worked on crab legs.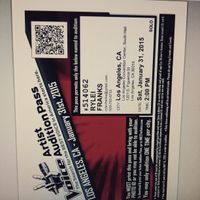 When I started recording
I found out that the program I use had an upgrade. Ableton Live Lite 10 now made using the synthetic drum kits much easier. This is the first time I've used a digital drum kit in a song. I have to say though. I had a lot of fun working with them. After I finished recording I tried mixing it. Really though mixing is not a strong suite of mine. It was just a chance of luck that I was doing at a local venue where a guy named Bobby heard me. He came over and said that he was a music engineer for his church and asked if he could help me. I said sure and we got to work. I didn't know a song of mine could sound so fun and smooth at the same time.  
I feel it should be stated
The song was originally called Stay Here but, I didn't think it made for a good design element. I'm really excited for you to hear it. It was originally a punk song but I brought what I used to play and mixed it with my current style of writing and have a really fund indie acoustic pop/rock song. 
Find the song on your favorite streaming services March 6th. Here are the direct links to my accounts
Spotify: https://open.spotify.com/artist/1ZD3rYgIEDa768dyT7axWu?si=EEj9ee_QSmScuoNNJZspLA&nd=1
Apple Music: https://itunes.apple.com/us/artist/rylei-franks/1049566689
Amazon Music: https://music.amazon.com/artists/B016NZLNHY/rylei-franks
I Heart Radio: https://www.iheart.com/artist/rylei-franks-31284894/